Where it all began
Founded by Professor Steve Bazire MBE and Dr Dawn Price, MaPPs is a unique health information system providing up-to-date simplified patient information on licensed and unlicensed medicines available in the UK
Our philosophy is to educate and inform by "simply helping patients"
Meet the founders
Dawn Price
Our Managing Director
Dawn Price has over 15 years of senior management and clinical experience within the fields secondary care pharmacy, substance misuse, clinical experience and specialist mental health pharmacy.
She served as the Chief Pharmacist for South Tyneside and Wearside Mental Health Trust from 2004 to 2008. Between 2007 and 2009 Dawn was Vice Chair of UK Psychiatric Pharmacy Group and is registered as an independent prescribing specialist pharmacist.
Dawn has specialist knowledge of how Human Computer Design (HCD) applies to testing health information systems and is passionate about ensuring they are easily accessible and support positive health outcomes. She has also project managed the deployment of web-based pharmacy systems, e-prescribing systems and e-learning systems within healthcare organisations.
As Managing Director of Mistura Informatics Ltd who manage and distribute MaPPs, Dawn supervises all aspects of the company's day to day running and manages the growth of the clinical and operational teams.
Professor Steve Bazire
Our Director of Content
Professor Steve Bazire BPharm (Hons) DipPsychPharm, FRPharmS, FCMHP and a leading light, is the author of the 'Psychotropic Drug Directory' and leading light in the field of pharmacy.
Most recently, Steve was a Consultant Pharmacist for Norfolk and Suffolk NHS Foundation Trust, having previously been their Chief Pharmacist from 1986 to 2011.
Steve is an Honorary Professor at the University East Anglia's School of Pharmacy in Norwich and a Fellow of the Royal Pharmaceutical Society of Great Britain.
In 2010 he was awarded an MBE for his services to pharmacy, followed by the prestigious Guild of Healthcare Pharmacists Gold Medal in 2013, for his outstanding contribution to pharmacy in the NHS.
Professor Bazire currently serves as MaPPs Director of Content. As the businesses' content lead, he ensures that all information is high quality and up to date.
The MaPPs Team
Robin Saadvandi
Medical Writer
Robin Saadvandi is a medical writer with over 10 years of clinical experience working in acute secondary care pharmacy roles. As a leading pharmacist working in A&E and acute medical admissions, he supports pharmacy-led research in the NHS as a PhD supervisor for the University of East Anglia's School of Pharmacy.
Robin is a highly qualified practitioner with Masters in Pharmacy (MPharm, University of East Anglia 2009), a Postgraduate Diploma in Pharmacy Practice (University of East Anglia 2014), an Independent pharmacist prescriber (Anglia Ruskin University 2015) and a Post Graduate Certificate Advanced Specialist Training in Emergency Medicine (University of Manchester 2020).
He has previously held specialist roles as a pharmacist in cystic fibrosis, respiratory medicine, general surgery and medicines management. Robin's goal is to use his skills and expertise to make a difference.
Chris Barclay
Medical Writer
Chris Barclay began his writing career over 30 years ago when he became a GP in 1989. He has written for several leading medical magazines on the specialist areas of women and children's health.
Chris wrote the influential "Obstetrics and Gynaecology in Primary Care" in 2000, a DIY book for anxious GPs. His latest offering is a self-help book "Beating Diabetes the Low-Carb way" giving people tips on how to reverse diabetes.
He qualified in medicine in 1978 (the same year Ipswich Town won the FA Cup), passed his MRCOG exams in 1986, was awarded Fellowship (FRCOG) in 2003 and is an ambassador for Public Health Collaboration.
Chris has several non-medical writing projects on the go, he enjoys cooking and eating (and drinking) with family and friends, travel, and playing the guitar (albeit badly). His aims in life are to keep writing, cooking, eating, drinking, driving his VW Camper Van, and practising the guitar.
Dr Richard (Rick) Adams
Clinical Advisor and author
Rick Adams has over 30 years' experience in the world of acute secondary care and developing clinical pharmacy and medicines management services from the ground up. With 20 years as Head of Clinical Pharmacy and an addition 10 as Deputy Head of Department, he has witnessed major developments in clinical pharmacy during his career.
One of his career highpoints was project managing the introduction of the largest (at that time) medicines handling robot in Europe. Rick has served as a panel member for Eastern Research and Development Committee and at the RPSGB for pre-registration pharmacist's portfolio development.
He later entered the world of academia as a university Teacher Practitioner. Rick also taught undergraduates and postgraduates in clinical and management roles, before undertaking a PhD (completed 2014) on teaching medication reviews to undergraduates with patients in GP Practices. He is currently a registered independent pharmacist prescriber with considerable experience of project management and change management in a wide range of clinical areas.
Ikenna Egwu
Head of Infrastructure and Programming
Ikenna Egwu has worked for the company for over 7 years and has extensive experience and knowledge of the NHS and international healthcare with an understanding of the complexities of different healthcare structures.
He has a Doctorate in Computing Engineering and Technology with specialist expertise in the role of user experience in the design of technology systems and patient health information needs. This led to Ikenna building the MaPPs system and working on our innovative new development programme, which has a number of exciting projects in the pipeline.
Outside of the office, Ikenna's hobbies revolve around his family and his music, including playing the piano and Guitar. He also enjoys both learning and teaching and is always on the lookout to find new recruits to join his programming team.
Dan Price
Head of Compliance and Customer Service
Dan Price is one of the newest members of our team having recently joined the business. He has a wealth of customer service experience with 6 years of customer facing roles in the travel, technology and automotive industries.
An award-winning customer service professional, Dan's skills were recognised when he received a national accolade for outstanding customer service from Mercedes Benz. He understands the value of customer feedback, (both positive and negative) and how user experience supports system improvement.
Dan has a Foundation Degree in Aerospace Engineering from Newcastle. In his spare time, he enjoys cycling and off-road mountain biking, gaming and cookery and spending relaxing time in his new home.
Lisa Armstrong
Business Operations Manager
Lisa Armstrong is one of the lynchpins of the business with over 10 years' experience in the B2B healthcare IT service sector. She has a wide-ranging skillset from sales and marketing experience, to finance and budgetary knowledge in the events management industry.
She holds a BSc Hons in Business Management and is one of our greatest assets, with amazing multi-tasking and leadership skills. A strong communicator and negotiator, Lisa maintains the balance between the clinical, technical and operational teams that allows delivery of high-quality health information systems.
In the little spare time she has, Lisa enjoys walking, gardening and cooking. Her goal in life is being fit and healthy enough to enjoy her retirement.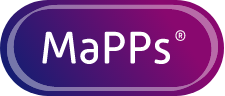 Medicines: A Patient Profile Summary
Patient-friendly, personalised medicines information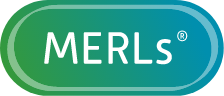 Medicines: Easy Read Leaflets
An easy read solution for medicines information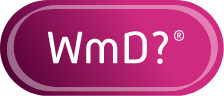 What's My Drug?
Enhancing patient experience through greater medicines knowledge